Textiles Shop
Showing 1–12 of 51 results
Hello and thank you for dropping by. All my yarns and textiles are hand-spun from local island fleeces, especially the native seaweed-eating North Ronaldsay rare breed. I use natural colours and hand dye my yarns. I knit, weave and felt unique pieces, inspired by the beautiful island I live on. Thank you for visiting. Simone x
View basket
"Curly Art Yarn 09/20" has been added to your basket.
Sold Out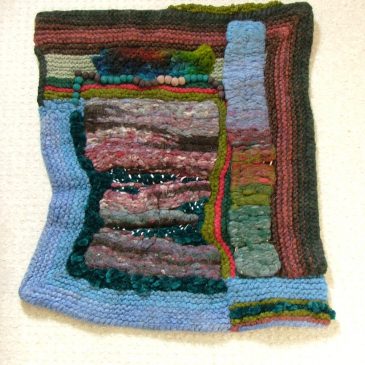 Ebb Tide Wallhanging
In this piece I was searching to replicate the richness of my maritime palette. What I ended up with was a window or a mirror from which emerges a wave in its border because the sea, like the knitted stitches and the felting of the wool, know only their own boundaries. A deeply colourful and tactile hanging that speaks of movement.
not rated
£

200.00
Read more