Wallhangings
Showing all 2 results
Sold Out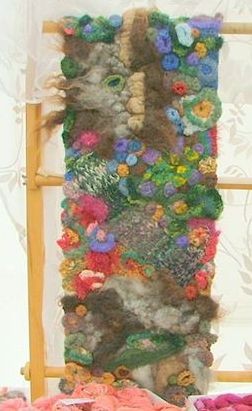 An Orkney Garden – Wallhanging
A very colourful and deeply tactile arrangement of knitted, crocheted and felted pieces stitched onto a hessian backing in order to facilitate hanging.
not rated
£

325.00
Read more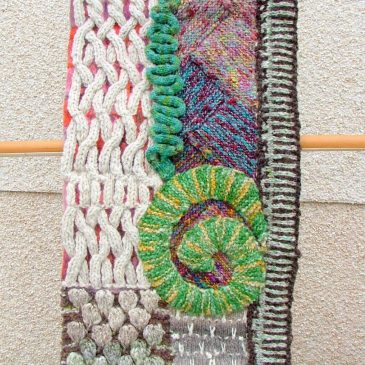 An Orkney Saga – Wallhanging
Very tactile wallhanging, with a rich variety of textured stitches and felt. Natural colours blend with hand-dyed colours in this enigmatic saga inspired by Orkney wild life.
not rated
£

250.00
Add to basket