Felted Bowls
Showing all 3 results
Felted bowls created to highlight the beauty of hand-spun yarns.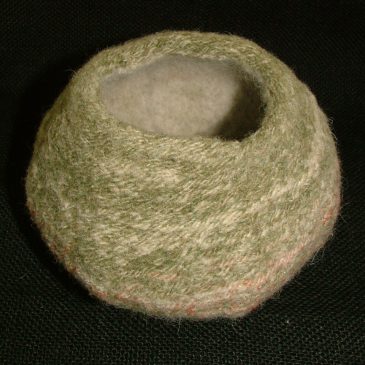 Bird's Nest Felted Bowl
Felted and needle-felted small woollen bird's nest-shaped bowl.  Made with hand-spun and hand-dyed yarns created from North Ronldsay (Orkney seaweed-eating sheeps' wool. Lichen-greens. Diameter: 12cm Depth:  12cm Weight: 100g.
not rated
£

37.00
Add to basket
Sold Out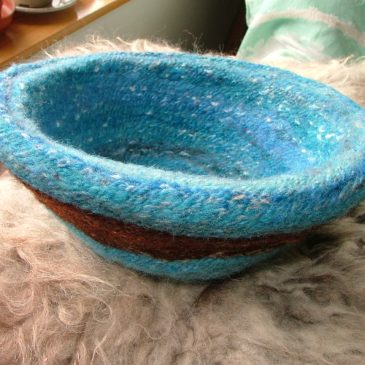 Blue Felted Bowl
Varying shades of blue and a band of of brown/terracotta-coloured handspun wool & silk yarn.  Needle felted bowl created from hand-spun, hand-dyed yarns.
not rated
£

40.00
Read more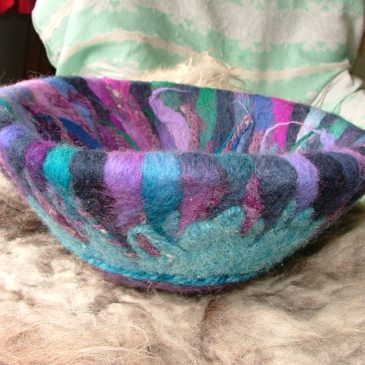 Purple Felted Bowl
Made from merino wool combined with hand-spun, hand-dyed yarns this decorative needle felted bowl is quite stunning.  Diameter: 23cm / 9 inches, Depth: 10cm / 3.5 inches, Weight: 163g.
not rated
£

40.00
Add to basket