Shop
Showing 25–36 of 133 results
View basket
"Curly Art Yarn 09/20" has been added to your basket.
Sold Out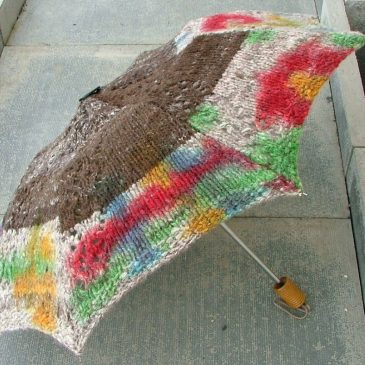 Graffiti Umbrella – Knitted
If you are in Orkney this item can be seen and purchased at The Waterfront Gallery, Stromness. I'm quite excited about adding my knitted umbrella to my textiles shop. My inspiration came from American textile designer Kelly Griffith, thank you Kelly. I trawled the second-hand shops in search of the right umbrella. Eventually I found it - rather sad, unloved and languishing in a corner. I soon got rid of it's rather worn black covering and re-clothed it in its brand new hand-spun coat. What a transformation!
not rated
£

325.00
Read more