Shop
Showing 73–84 of 126 results
You cannot add "Ring of Brodgar 100g" to the basket because the product is out of stock.
Sold Out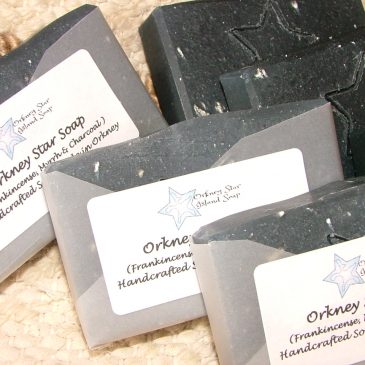 Orkney Star Soap 100g
The super adsorbent properties of activated charcoal in this soap make it an ideal ingredient to help cleanse the skin and gently remove toxins and oils, leaving the skin feeling smooth and detoxified without the use of any chemicals. Another great thing about charcoal is it will not stain. The clay in this soap is called Bentonite Clay.  It comes from naturally occurring volcanic ash sediments, and contains over 70 trace Minerals. It reputed to be one of the most effective and powerful healing clays.
not rated
£

4.00
Read more